Welcome to Ridgeview Towers
Make yourself at home at RidgeView Towers, conveniently located in Monroeville, PA, one of Pittsburgh's growing suburbs. At RidgeView Towers you get the best of both practicality and privacy. You'll appreciate our close proximity to Interstate 376, Route 22 and the Turnpike so work and play are always convenient, and will be pleasantly surprised by the privacy of our location tucked away from all the hustle and bustle. RidgeView Towers offers gorgeous views of Western Pennsylvania's rolling hills. One of Monroeville's premier apartment communities, RidgeView Towers has newly renovated one, two, and three bedroom apartments that allow you to experience the benefits of stress-free, low-maintenance apartment living. With an award-winning onsite professional management team and maintenance staff, life is truly made simple.

Unparalleled
LUXURY
We imagine the possibilities & deliver the experience. Elevated by an impressive collection of features and amenities, this is a home designed for the lifestyle you love. Go ahead, judge us by our cover. Our Residents love living here!
FIND THE PERFECT HOME
Safety, comfort, and easy living for our residents are among our top priorities at Ridgeview Towers. To help create a comfortable home, the following amenities are offered standard to our residents. Community Features: Professional Maintenance Service; 24/7 Emergency Maintenance Easy Online Rent Pay and Online Maintenance requests.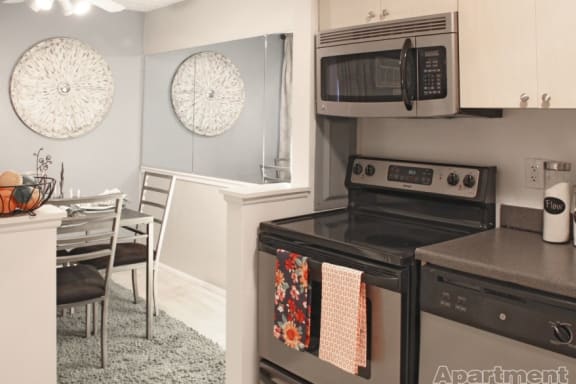 Be steps away from the Monroeville Mall and Shopping Centers, and minutes away from I-376 East to Pittsburgh and Pennsylvania Turnpike. Take full advantage of the recreation, restaurants, bars, and shopping that the Monroeville neighborhood has to offer. With public transportation also nearby, RidgeView Towers is perfectly accessible for any renter.
Views from the Ridge
Views From The Ridge
What People Are Saying...

Our Residents LOVE living at RidgeView Towers- "Monroeville's Top-Rated Apartment Community".
But don't take our word for it. Toggle the reviews below to see for yourself!

Testimonials
Absolutely love Ridgeview Towers! We have lived here for 4 years and have never had any issues with the staff or the other residents. There are always activities or events going on for the residents to get together and interact! Have already and will continue to recommend to anyone interested!!

- Google Reviews, 2019
This is my 3rd year at Ridgeview. I have considered moving for the past 2 years to be closer to my job. I have not yet moved because the service and response by the management team is super efficient and I cannot be sure that I would be accommodated as well at another apartment complex. The resident managers plan nice activities for the residents and work hard to ensure a clean and safe community. I would definitely recommend Ridgeview Towers.

- Google Reviews, 2019
The Team at RidgeView Towers is always willing to help you out and listen. Very appreciative of what they have done for us! Great staff and maintenance crew. They are personable, knowledgeable, and nice. Nice neighbors to live around for the most part and a variety. Quiet for the majority of the time. Clean. We give them a 10 out of 10!

- Apartmentratings.com, 2019
RidgeView Towers is the best apartment experience I've ever had -- everything has been excellent, from the office staff's friendliness and professionalism as well to the promptness with which maintenance concerns are addressed. There are several apartment layouts, and most have very nice views. The apartments are also very quiet. Finally, the residents are diverse -- young and middle-aged professionals, families, retirees, you name it. You can keep to yourself or you can find your people at some

- Apartmentratings.com, 2018
The towers are a great place to live! I stayed for a year because I had to move-out due to job relocation, else I would definitely have continued to live here! Everything about the apartment complex is awesome.

- Google Reviews, 2020
Great place! Clean, excellent maintenance and office staff. Highly recommend!

- Facebook, 2018
I lived here for a few years and loved it here. My neighbors were pleasant and the building is in a great location, right next to Giant Eagle and Target. The maintenance team is always quick to address any issues. Also, the front office will safely hold on to any big mail packages, so you don't have to worry about that. The rent is very reasonable too. I would recommend RidgeView Towers to anyone in the area looking for a nice place to live.

- Google Reviews, 2020